Top Quality Tree Service in Surprise, AZ
Your #1 Tree Removal, Palm Tree Trimming, Cactus Removal, Stump Grinding, and Emergency Tree Care Company
Tree Removal Surprise AZ
If you're looking for tree removal service, you're in the right place. We go above and beyond to please our customers and make sure your trees, shrubs, and stumps are taken care of properly, and professionally. We climb through your branches like it's nothing, taking limbs and branches that need to go, and leaving the others to keep your foliage full and lush.
You also want the peace of mind that comes with having a professional tree service company come and safely work on your trees, while keeping the place clean, and throwing a few tennis balls to ol' Fido.  You want arborists who understand all aspects of proper tree service: tree and cactus removal, tree trimming, emergency tree care, tree pruning, stump grinding and removal, planting, and fertilization.  Good news… that's us.
You say, "Hey, you!  Best cactus removal service in Surprise!"
And we're like, "Yeah that's us!  What's up?"
So you go, "I need some help removing this prickly guy!"
And then we've already been there working on it for a full 5 minutes.  Because we are ALWAYS five minutes early.
New scenario: you need emergency tree removal.
That big guy that just "stood around" for years, has finally decided to take a nap–on your roof, with one leg across your car.  
Give us a call at 623-300-2080 and we'll be there in a flash.
Here's what happens:
​Our men arrive on scene with long, well-groomed hair flowing gently in the desert breeze.
We analyze the situation and make sure all citizens are safe.
We make that tree on your roof vanish piece by piece like a ninja eating a fruit rollup in the middle of the night.
We grind down the remaining stump, but save it's wood chips to be recycled.
You offer us lemonade, a proposal we politely accept.  We all enjoy a glass together, reminiscing about the old tree.
Hugs all around after finishing the lemonade.  And we ride off into the sunset.  Surprise tree service pros for another day.
Your phone rings the next day.  It's us, thanking you for your business, and the lemonade.  You're blown away by our generosity. Reassurance in mankind: check.
You just want your yard back.  You want to love it again.  You want your vision to come true.
You want limbs removed, branches and palm fronds pruned by tree shaping professionals who are dedicated to bringing back that little back yard dream.
Am I right?
If so, and you want the best local tree service professionals in Surprise, AZ, who are incredibly good looking and fun to be around…
​Slide that phone outta your hoodie pocket and give us a call.
More About Why We're The Best Local Tree Service Company in Surprise
Professional
When it comes to your backyard, we've got both. Your back, and your yard.
We take things to the next level by calling on our inner tree specialists to execute the most acute of tree removal maneuvers, palm tree pruning, or grinding a stump until its literally obliterated.
Our mothers use to tell us to "leave things in a better condition than they were when you arrived there."
There's a reason we are known as the best tree removal service in the West Valley.
Experienced
When you've been choppin' wood with really buff muscles for as long as we have, you tend to understand a few things about proper tree trimming in town.
It's about much more than pickin' a branch and hittin' it with an axe.
We're tree doctors, arborists, tree surgeons, and 24 hour emergency tree care specialists who make intelligent,  calculated decisions, before we ever make a cut with the big, bad chainsaw.
When you need the most trusted tree service company around, it's a no brainer.
Seriously Awesome
Tree Men. Tree Ninjas. Tree-peze Artists. Morgan Treeman. Champions of the Trees.
Those are just a few names we've been called.
All of which are awesome.
We hope to do such a great job taking down your trees that you say, "Those tree fellers were some pretty neat fellers."
Just because we are the leading experts in tree removal and stump removal service in Surprise AZ, doesn't mean we don't know how to have a good time.
Punctual
We aren't like those other tree service companies (see: late-arriving, heavy-breathing, funky-smelling, sandwich crumbs in beard).
We have a genuine appreciation for your time.  We want you to be a customer who leaves us a few good reviews.
Palm tree felling service, simple fertilizing, or tree planting… We always arrive 5 minutes early.
Paying attention to the little details is how we make your trees look like Bob Ross painted them.
​It's also how we have become the #1 Arborist in Surprise.
Honest
Cost for tree removal in the area can be very expensive. Prices can be in the thousands depending on size and difficulty to fell the tree properly.
We aren't the cheapest tree care company around. We don't want to be. With "cheap" you don't get "best." And this can cost you in the long run.
Whatever the job: tree or cactus removal, trimming, pruning, stump grinding and stump removal, fertilizing, planting, emergency tree service…
Our goal is to complete it without asking you to break the bank. We may be taking limbs away, but we don't want them to be your limbs.
Neat Freaks
Everyone has that one relative that has to decorate the Christmas tree perfectly.
With ornaments spaced out evenly and properly–according to size, color, shape, shimmer, philosophical meaning, etc.
That's us. Each and every one of us here at Tree Service Surprise are those people in our families.
When it comes to your yard, we treat it like it's our own. So you know when we leave it's going to be perfect.
Let us know how we can make your landscaping dreams come true as the top arborists you can hire.
The act of removing a tree is one that must be taken seriously, and executed methodically and carefully. We always begin with a thorough assessment of the area and the surroundings like your homes physical structure, vehicles, or other landscaping features, and then we make critical decisions as the how the trunk of the tree is leaning and where the best place would be to drop or "fell" the tree. Sometimes it's imperative that large or twisted branches be removed individually first, using a chainsaw and ropes to quickly cut down limbs without any risk of damage or harm to the arborist. Once the necessary appendages have been trimmed off, it's now time to get the bulk of the tree – the trunk – down safely. This involves making a "mouth" cut on one side of the tree, in the direction you want the tree to fall. After this is done, we make a cut on the other side of the tree, cutting down into the trunk, toward the first cut, so that the weight of the tree will always take it in the direction we want it to fall.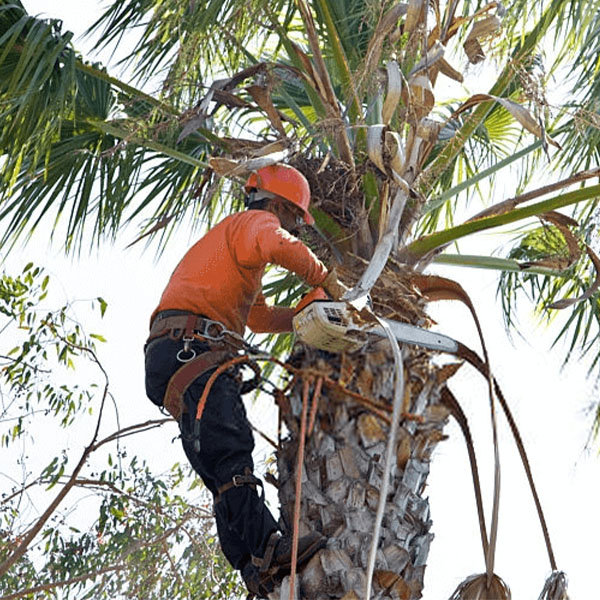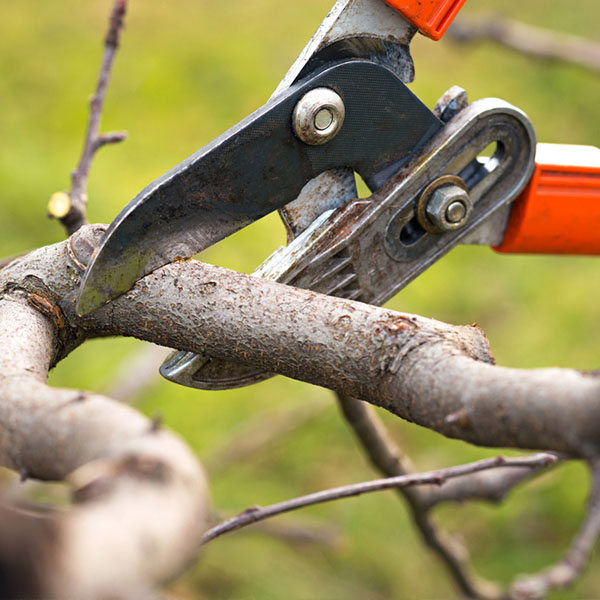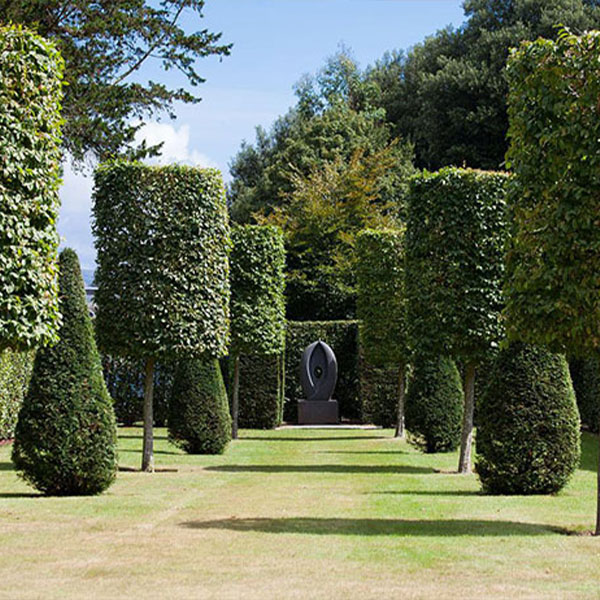 So, what more do you need to know?
When it comes to trees and the shaping, edging, and manicuring of them… you can't find a better team than ours.
Call us today for a free quote on your next tree service project.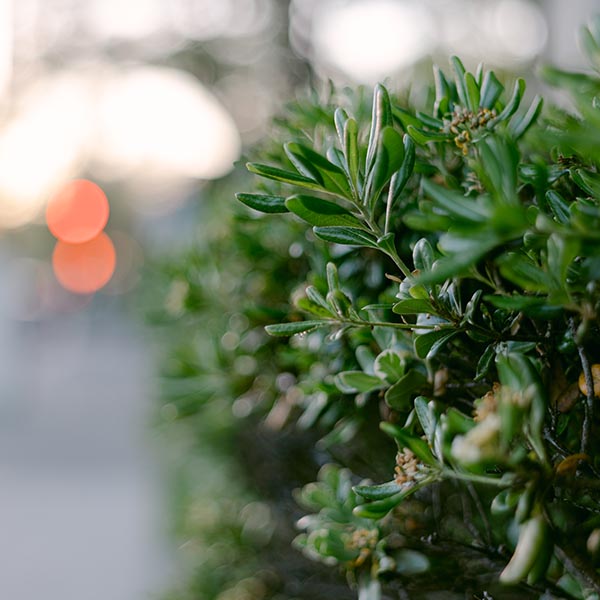 Got a bunch of limbs drooping like your grandpa's cheek skin? While skin cream probably won't do much for him, our tree pruning experts can do wonders for your trees.
A landscape that's well maintained by local tree care experts is an attractive and inviting one. Let our experienced tree shapers come out and make yours look like they're straight out of a Hollywood film set.
We offer complete residential tree maintenance in Surprise, and surrounding areas. Our aesthetic expertise will have your jaw dragging all over the lawn when you walk out to see the finished product.
Contact Us today to schedule a free estimate.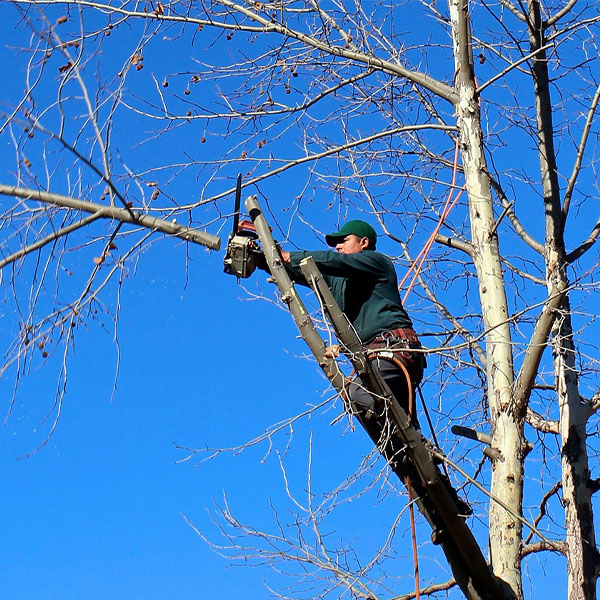 Tree Service Surprise is recognized as the best in town when you need a tree removed professionally and affordably. From a simple cut down, to one that requires calculated efforts so that no damage occurs to surrounding property, or your beautifully manicured lawn, we've got the guys on hand to perform the job with skill.
Your home and other personal property surrounding the site is always taken into special consideration. We use safe techniques, and the best equipment in the industry, so we are able to remove trees the right way. 
Unless you want it to stay there, we also remove the stump the same day so that you can plant another tree in it's place, or simply make it look like there was never one there in the first place.
If it's time for Patty Palm Tree to go, give us a call. We've got you covered.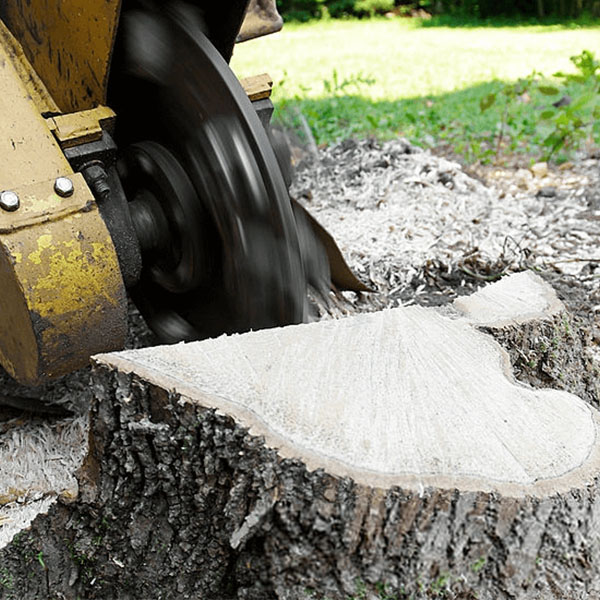 What good is taking a tree down if you're left with an unsightly stump that Aunt Lesley keeps asking you to make into a bird bath?
One thing we know you don't want is a big mess of these Arizona pigeons flocking to your backyard to bathe in your leftover-tree-stump-turned-bird-bath.
Seen that a time or two and it isn't pretty. The best option, the smart option… is to have us grind the stump, roots and all away after we remove the tree. This takes it down to two full inches below grade, obliterating every piece of wood into a shred that gets cleanly swept up and hauled off site when we are done.
Thus, leaving you with a prepared site for landscaping the way you choose – laying sod, spreading mulch, or filling in with hardscape.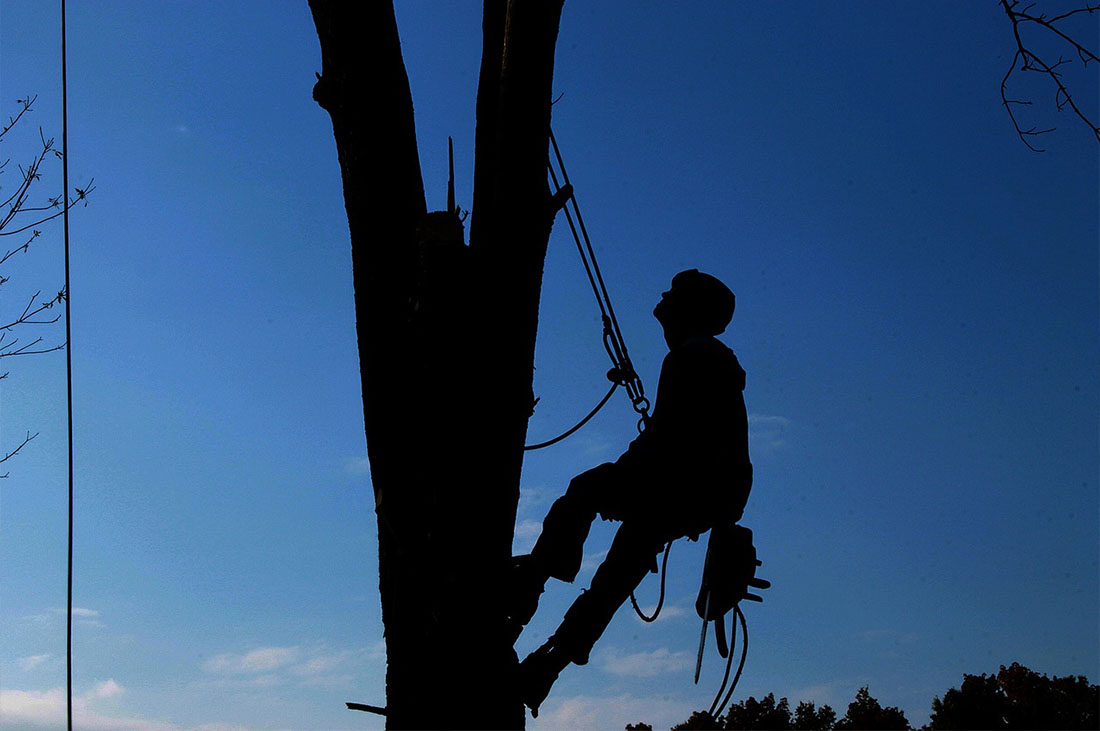 Residential and Commercial Tree Service
We are Surprise's best when it comes to cutting, removing, and taking care of any tree issues — both aesthetic, and problematic.
What all do you peeps do?
We specialize in tree removal, tree trimming and pruning, stump grinding and removal, planting and fertilization.  We also offer emergency tree service in case you are experiencing on of those situations.  We make every effort to be cordial, punctual, and respectful as we go throughout the process of managing your tree work. You'll know from beginning to end that you're working with the best. Our reputation is what it is today due to years of faithful, local service.
What areas of town do you serve?
We get deep into all the nooks and crannies of Surprise, AZ, including: Sun City Grand, Happy Trails, Marley Park, Sun City West, Countryside, Surprise Farms, Arizona Traditions, Ashton Ranch, Copper Canyon Ranch, Litchfield Manor, Mesquite Mountain Ranch, Mountain Vista Ranch, Kingswood Park, Bell West Ranch, Prasada West, Bell Pointe, Sanalina, and many more.
What will this cost me?
Jobs vary wildly, depending on the danger to surrounding structures and property, size of the tree, number of trees, trimming or removal, etc. One thing is for sure, you are in the best hands possible when you use our experienced local arborists to get the job done right. We will do everything we can to keep our rates affordable and fair for you, our valued, fellow community member.
What happens if you damage my property on accident?
Luckily nothing like this has happened yet, but when we come out to give you a quote, you can ask us any questions you may have regarding accidents on the job.
Awesome! Now what?
Now you pick up the phone and give us a call! Seriously, if you made it this far and read through our story and how we do work, just give us a ring, and let's get you taken care of. We are the best in the West Valley and we aim to please each and every new customer we take on. Thanks for reading about us and we hope to meet you soon!
Request the #1 Tree Specialists
From all of us here at Tree Service Surprise – Thank You for taking the time to read over our website.
We have a passion for trees, and we want to share that with you. Please feel free to visit our blog and learn more about who we are and why we love what we do.
And again, if you need proper tree work done, go ahead and pick up that phone and give us a shout today.